COMBINÉ TÉLÉPHONIQUE BLUETOOTH
Halo est un combiné Bluetooth à l'ergonomie excentrique grâce à l'intégration d'un écouteur coussiné en gel de plasmium. Cet écouteur coussiné améliore le confort et l'isolation acoustique du son ambiant comme le font les écouteurs avec oreillettes. Halo permet également un meilleur support et confort lorsque le combiné est utilisé appuyé sur l'épaule lorsque l'on tape à deux mains sur un clavier. Halo est proposé en différentes combinaisons de couleurs et différents accessoires pratiques et amusants. Comme un support mural dissimulé qui fait paraître Halo comme en lévitation sur le mur. Ou une base de recharge qui transforme Halo en statuette permettant de l'utiliser en mains libres.
______________________________________________________________________
Halo is a Bluetooth phone handset that brings "quirky ergonomics" to the handset world with the integration of a torus shaped plasmium gel ear
cushion around the earpiece. The ear cushion provides comfort and acoustic insulation from ambient sound similar to cushioned over the ear headphones. Halo also adds comfort and support when the handset is pressed and held between the ear and shoulder, like while typing on a keyboard. Halo comes in a variety of color combinations and fun and practical accessories. Like a hidden wall hook, making Halo appear as hovering on the wall or a charging base station that turns Halo into a statuesque stand up phone making it possible to use it hands free.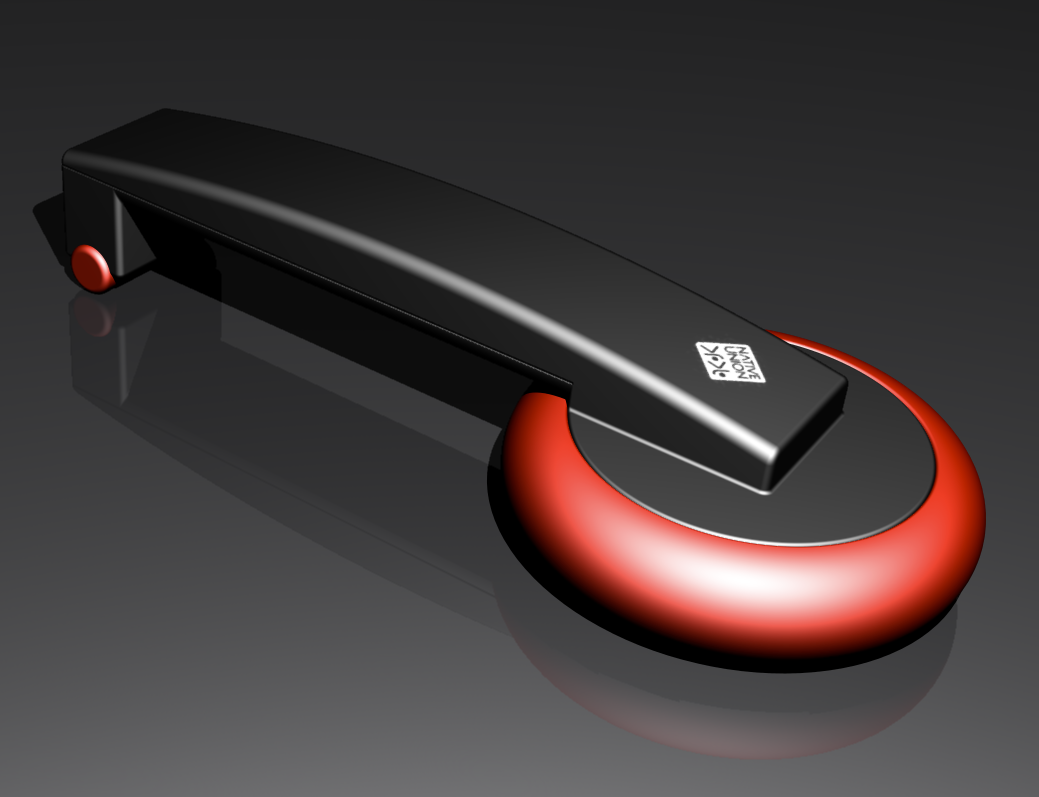 All works; Dessuro Design Industriel inc. 2013.
Please do not reproduce without the expressed written consent of Dessuro Design Industriel inc.